Once you make a decision, the universe conspires to make it happen.
~Ralph Waldo Emerson
If our conference keynote or workshop changed how you reach and retain your top clients, please join us in 2014 in Tampa FL. You will grow professionally, personally and meet the best of the best in your profession. Click here for all the details.
Become a true Decision Support Resource for your clients.
Step-by-Step Through Your Twenties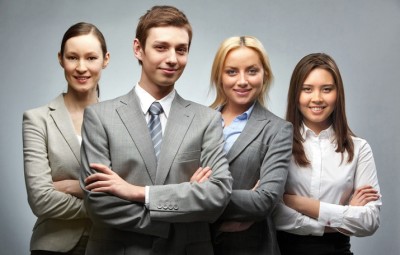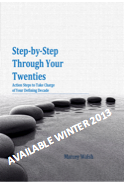 The Twenties are the defining decade when almost half of life's most important decisions are made.
This guidebook is the definitive resource for professionals who work with clients in their 20s or as a gift for clients who are concerned about family members in their twenties.
It approaches this defining decade using the Process Line method of decision making and will have a profound impact on clients and professionals alike.
Note:
Be aware that these skills will not only impact your career, but will overflow into decisions made in all parts of your life (and the personal and business lives of your clients).
Note:
Integrating decision support aids into presentations will improve your client relationships and your bottom-line!
Bring a high impact educational keynote and workshop to your event.

Drawing on the current research from the fields of neuroscience, sociology, and psychology as well as decades of crafting decision support aids for educators and medical professionals, these modules address five challenges faced by today's professionals.

Free Beer Tomorrow: Communicating with Clients Today about Tomorrow

Have you noticed that clients are increasingly focused on today and less and less focused on the future? They need advisors who can link tomorrow to today in a way that makes sense. The problem is, not many professionals have been trained to present in a way that engages clients in a discussion of their future at a neurological level. In this positive and educational session, learn how to structure a presentation that pulls your client into the process as an active participant. Discover ways to diffuse misconceptions about the future and unrealistic expectations to help clients make wise decisions now about outcomes in the distant future.

When Common Sense Says GO but Their Brain Says NO   

You know how to design solutions that make sense. Do you also know how handle clients who surprise you with decisions that leave you asking, "WHAT were they thinking?" Understand the five neurological glitches that keep clients from implementing your great solutions. Learn how to overcome mental friction and, from your first meeting, build support for decisions that are in their best interest.

Help! They Just 'Got It and Forgot It'…What Can I Do?

You have met and have a solid Financial Plan in place that should help them to reach their goals. Problem is, they are no longer maintaining the contribution schedule you established and you seem to care more about their plan then they do. How did you end up with a 'Get it and Forget it' client? What could you have done up front to avoid this frustrating situation now? What three steps can you take now to get things back on track for their future? This workshop teaches you how to support compliance from the first meeting and to recover quickly if derailment of an otherwise solid plan does occur.

Time to Make Financial Planning Sexy

You know how to invest money. Do you also know how to attract a new client, enjoy an interesting and informative 'First Date' with them and then build an intimate relationship that gets stronger over time? (Hint: Spreadsheets and projections aren't going to do it!) Find out how to get and keep the interest of your ideal clients from first conversation to becoming a part of the family. Learn what 3 things to never say while networking. Discover the six attachment steps that keep clients involved with you and with their portfolio. Your bottom line depends on it!

Advanced Topics in Decision Support – Part Five

You understand the basics of decision making and have learned to do a good job getting clients 'on the line.' Yet you could still be missing opportunities to help clients stick to the plan and reach their goals because of what you don't understand. For instance: What are the five brain glitches that keep people from acting with 'common sense'? How do you know whether you should refer an indecisive or self-sabotaging client for professional help? How do help clients resolve past issues to free their assets for future achievements? What about those difficult situations like suicide talk, divorce, and complicated cases? Learn all this and more, so you can be a highly valued resource and effectively guide your clients in the one of the toughest jobs they have to take on: making decisions that hold up over time.